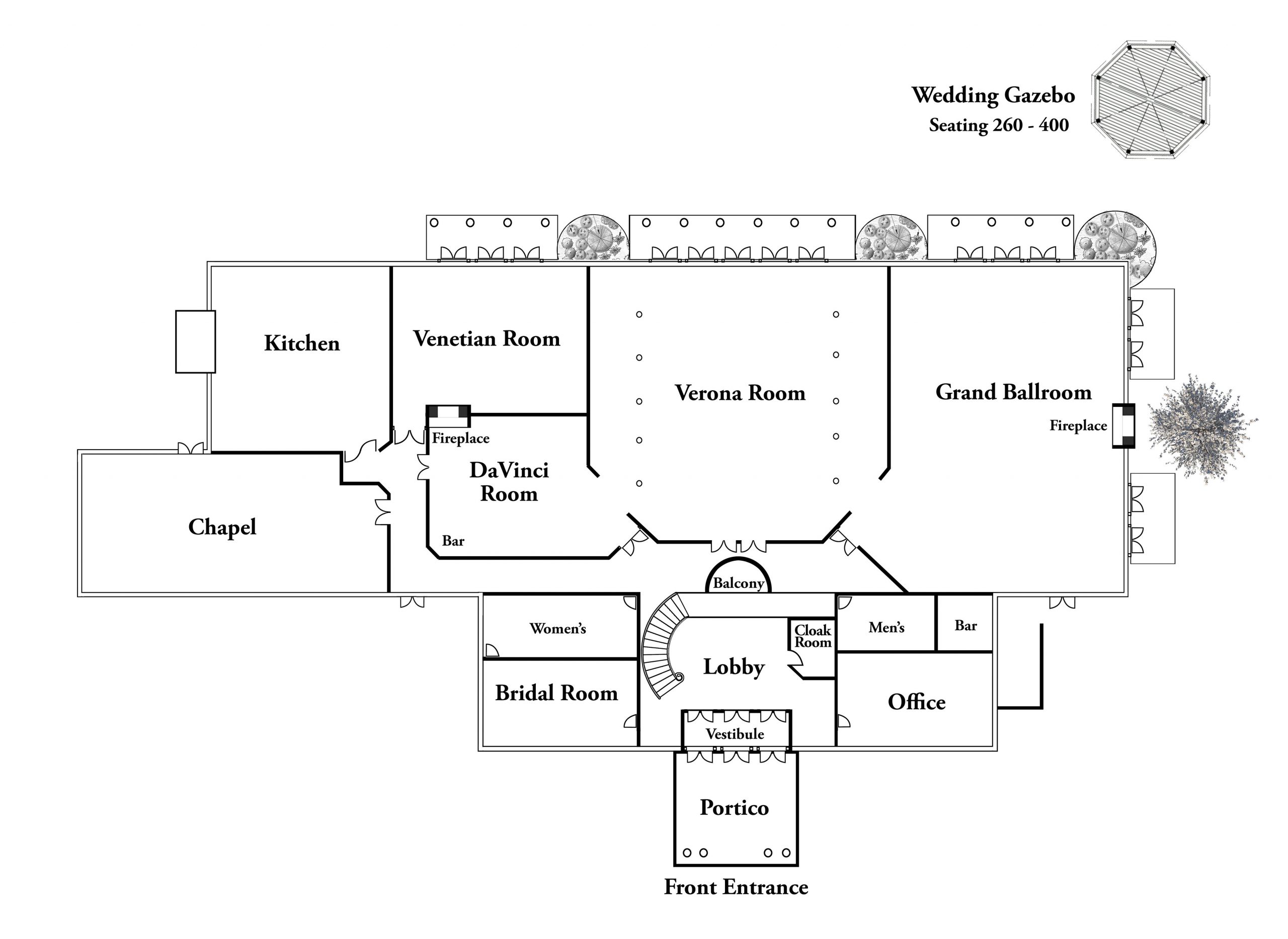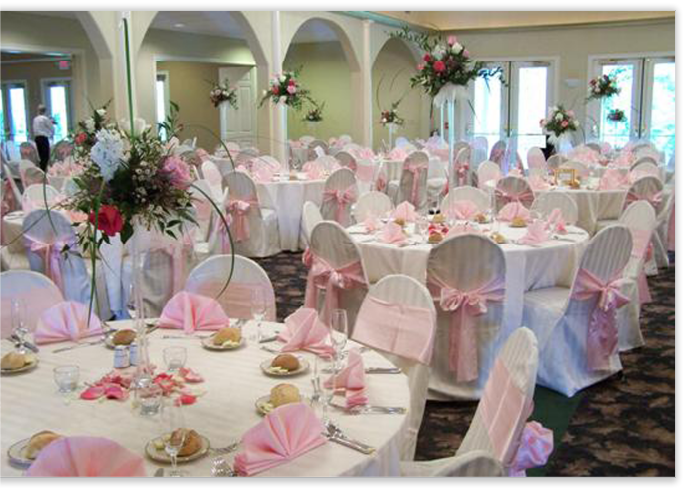 The foyer, with its imported Italian marble, crystal chandeliers, and curved staircase, provides an elegant setting for photos and a nice welcome space for guests.
The Norlyn Manor has four individual ballrooms which vary in size and can accommodate small groups and large events up to 600.
The Grand Ballroom boasts a carved wooden 9 foot tall fireplace and mantle, and a custom wood bar.
The Verona Ballroom features crystal chandeliers, faux painted walls and a Juliet balcony from which brides can throw their bouquets.
The DaVinci Room & Venetian Room are more intimate spaces, each with elegant lighting and a shared fireplace – perfect for adding space to your larger event in the adjacent Verona Room or for smaller private events.
Walk around to the back of the building. It is lined with glass French doors which open to patios with visually pleasing features like columns, arches, and views of the gazebo, naturally picturesque landscape, and Backbone Creek.
All food is prepared in house and from scratch. Several beverage and bar options are also available to meet your needs. The Norlyn Manor is committed to providing a delicious and satisfying dining experience – the extensive menu offers a wide variety of hors d'oeuvres, entrees, and sides for every taste. Customized special requests will be accommodated whenever possible.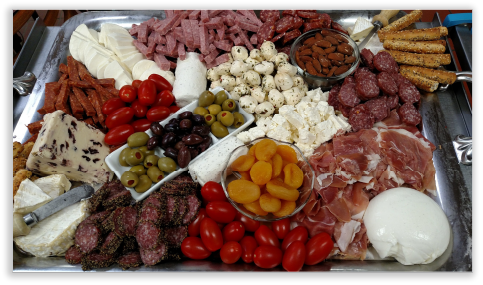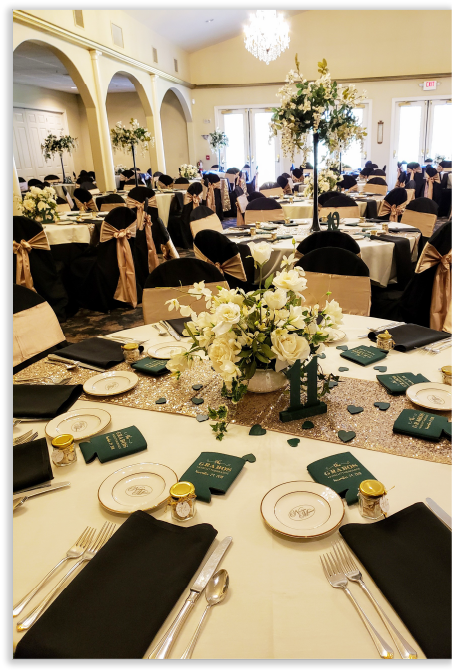 "From the food, ambience, included amenities, and very competitive pricing, few compare to the Norlyn Manor. Fine china, stemmed glassware, table linens, and chair covers add to the elegant atmosphere. We are happy to assist you in planning every detail for your event."
Lynne Wolfer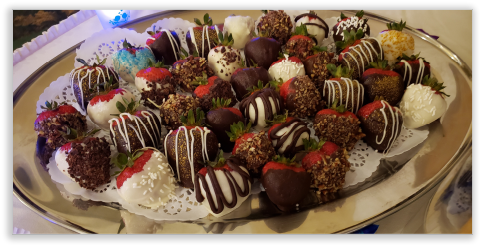 "Always ready with tuxedo shirts, bow ties and smiles, the staff at the Norlyn Manor will help you and your guests in any way possible. Our staff is friendly and knowledgeable and makes every effort to create the reception and/or event atmosphere of your dreams."
Joe Wolfer